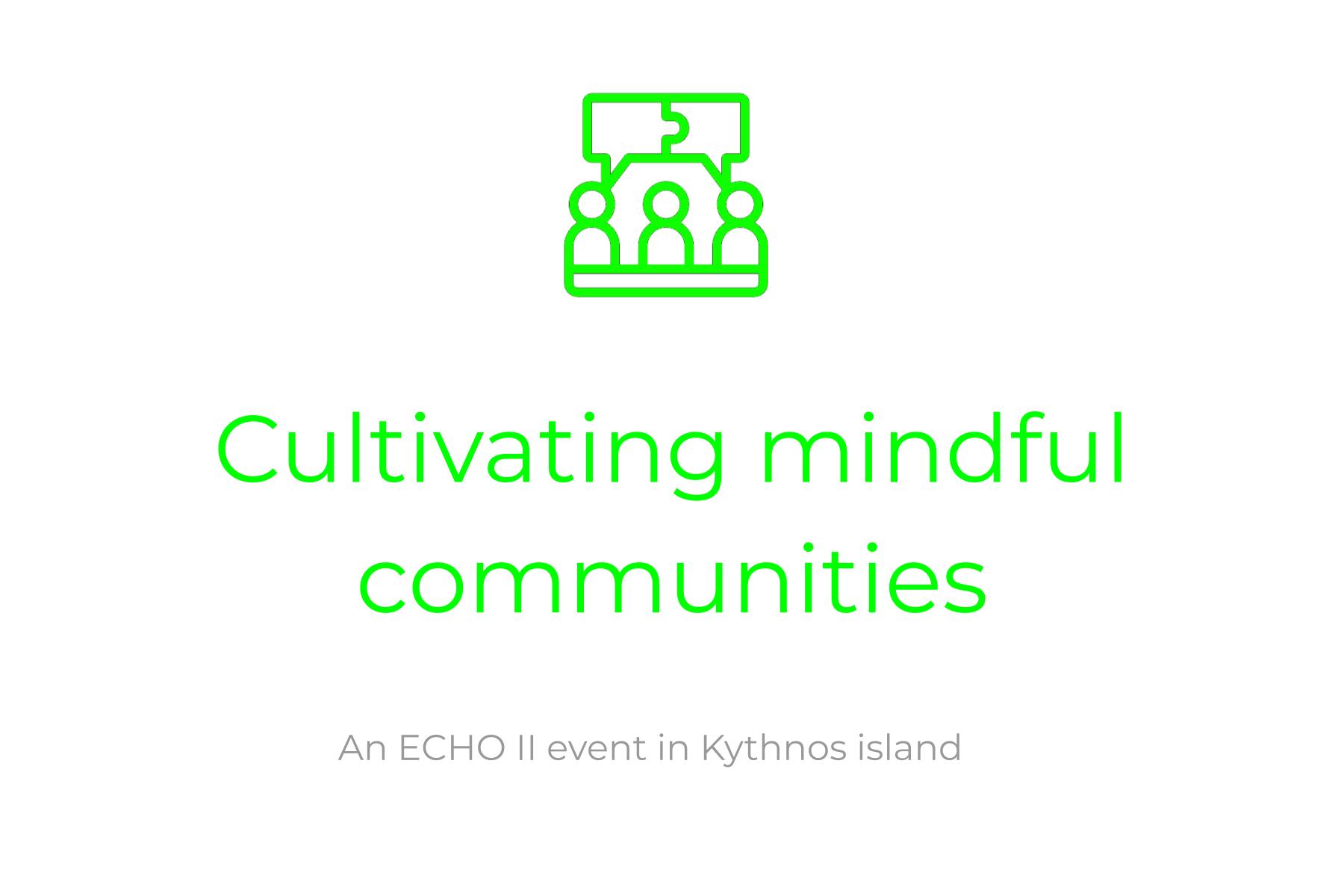 Cultivating Mindful Communities: An ECHO II Event in Kythnos Island
PostScriptum invites you to an event in Kythnos island, presenting the ECHO II project to local artists and communities, and exhibiting the artworks created in the ECHO II art residencies in dialogue with the local tradition of Xerolithia (the art of drystone walling). The event will take place on the 21st and 22nd of May 2022, at the primary school of Chora.
With this event, we want to enhance artistic exchanges further, present the diversity of traditions and forms of art, and encourage the local communities to act as ambassadors of ECHO II by organising similar actions creatively intertwined with the local values and traditions. Along with the exhibition, we will hold a set of speeches for artists, the educational community of Kythnos, curators and local audiences, addressing the ways local traditions shape and are shaped by local communities and identities. Also, we are hoping this event to be an opportunity for the ECHO II artists-in-residence and the locals to exchange experiences and ideas on how local traditions can inspire artistic creative processes directly influenced and infused by locals.
Programme
Saturday 21 May
| | |
| --- | --- |
| 11:00 | Reception at 1st Grade School in Chora |
| 11:30 | ECHO II Welcome Message, Mina Karatza, Project Manager, PostScriptum |
| 11:35 | Welcome Message from the Mayor, Mr. Stamatis Garderis |
| 11:40 | Kythniale Greeting Speech, Chara-Helene Mitsotakis, President of Kythniale Cultural Initiative |
| 11:45 | DryStone Walling in Tradition, tbc |
| 12:00 | DryStone Walling in Transition: Related Techniques in Contemporary Art, Dr. Katerina Koskina, Art Historian-Museologist |
| 12:15 | ECHO II Exhibition Walkthrough |
| 12:30 | DryStone Walls (Xerolithia) Photography Exhibition Walkthrough |
| 12:45 | Kythnos' Drystone Video Screening |
| 13:00 | WikiKythnos Parallel Event |
Sunday 22 May 2022
| | |
| --- | --- |
| 09:00-11:00 | Guided Tour to Vryokastro – Kolona Over DryStone Walls |