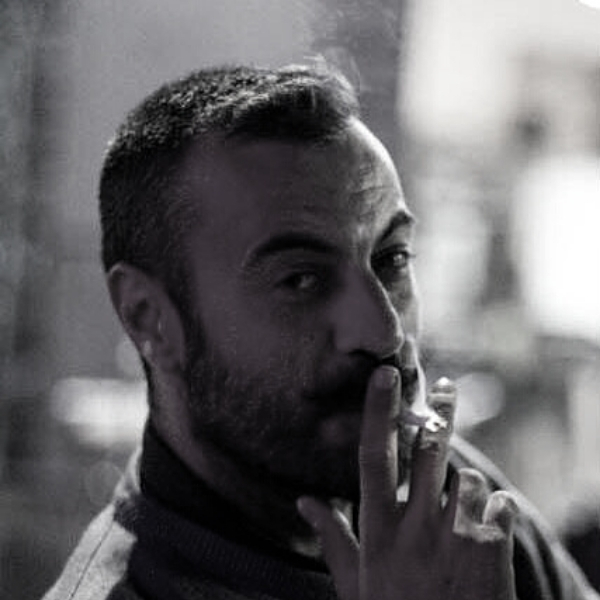 Konstantinos Koronaios (a.k.a. VOLOTOW.819) was born in 1982, in Larissa, and currently lives in Volos, Greece. His artistic activity started in 1996, in the field of graffiti and wall painting. After a long career as a travel agent, in 2019, he graduated from the Department of Visual and Applied Arts of the School of Fine Arts at the University of Western Macedonia (Florina, Greece), under Dr. Harris Kondosphyris. Now, he works at his art workshop in Volos. Throughout his artistic course, he has worked with various remarkable artists, such as Stormie Mills, Os Gemeos, and Pina Monne. He has participated in many exhibitions around Greece and worldwide; and his work has been featured in world-renowned street art magazines such as Style File, Addicted, and Carpe Diem. He loves to travel a lot, cook, and ride his mountain bike.
I specialise in the fields of painting, murals, and ceramics; and I also do micro-sculpture, mosaic, carving, Byzantine icons hagiography, interior design, digital painting, and short stop motion animation films. My artistic research covers the topics of light and dark, landscape, figure, and portrait, in works varying from large murals to microscopic pictures on wood. My works try to express a poetic mood, through cool colors and dream-like distant backgrounds.

People say that I always end up making my self-portrait. This is not exactly true. What I really do is an empathetic projection of myself to my surroundings, in order to understand and capture the feelings and situations around me. I need to put myself in other people's place and live their experiences. To me, art is a simulator.