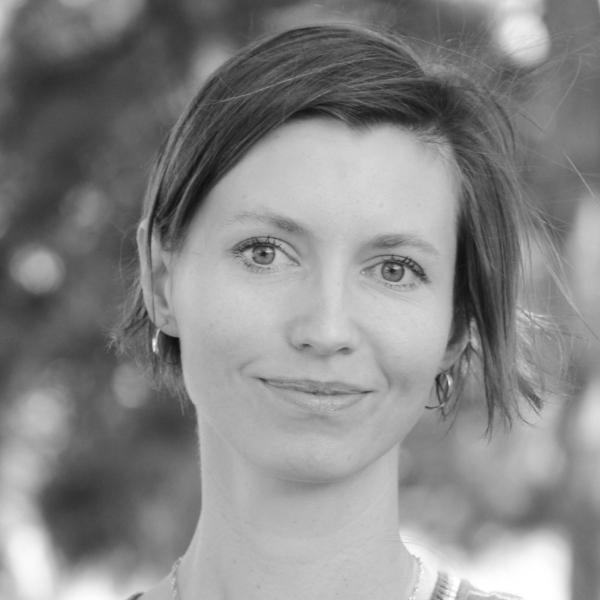 Kinga Enzsöly is a visual artist, based in Budapest, Hungary. In her works, she focuses on the relationships between the human and the natural worlds. She graduated in painting at the Hungarian University of Fine Arts in 2005. In 2004, she studied at the École Supérieure des Beaux-Arts in Le Mans, and in 2007, she attended the Freising Artist-in-Residence program with a scholarship from the Schafhof Europäisches Künstlerhaus Oberbayern. On several occasions (2007, 2012, 2015), she has been among the artists invited to the Győr International Art Residency, and in 2020, she participated in the Budapest Art Mentor program. Her works have been featured in numerous group exhibitions (for example, in the Budapest Project Gallery, the Deák 17 Gallery, the FKSE), and she has held solo shows in the Liget Gallery, the Art9 Gallery, and the Rómer Flóris Museum in Győr, among others. Her works can be found in the collections of the Rómer Flóris Museum of Art and History and the K&H Bank. She is a member of the Studio of Young Artists' Association and the National Association of Hungarian Creative Artists.
The inspirations for my pictures are the places where the urban environment and nature meet, intersect and interact. I am particularly interested in the parallels that human life shares with flora and fauna and with natural phenomena. This is how deep sea creatures, tropical plants in greenhouses, birds, volcanic dust clouds or bumblebees become the characters of my images.

My starting point is my own personal experience, which touches on themes arising out of general life situations, such as transience, absence, change and permanence, society, generational change, and the personal and impersonal.

My paintings relate to poetry, and I use associations, visual metaphors and analogies, and sensual details. A subtle point of contact can rewrite an image's sphere of interpretation.