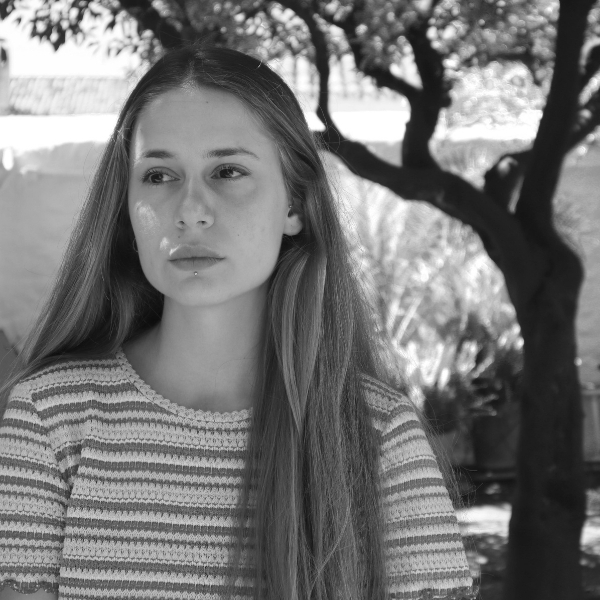 Katerina Karatzaferi was born in 1996, in Athens (Greece). She studied at Athens School of Fine Arts (2015-2020), and currently works as an art teacher. She is interested in the folklore elements of different cultures over time, as well as in the traditional patterns which appear on different surfaces (e.g. carpets or hand-woven textiles). She mainly focuses on dipoles and contradictions, such as silence and loud noises, sharp and blunt, safe and dangerous. One of her artistic practices is embroidery; and she is accustomed to transfer the design to a fabric through thread and needle, so that it acquires a completely different way of appearance. She has worked with a variety of materials, and has participated in many group exhibitions.
I am charmed by the element of suddenness. Oxymoron and antithesis are compulsory components in my art pieces. The presence of symbols as concepts is also frequent in my work. I am attracted to lucky and unlucky symbols, to what they stand for, and to the theories, through which they have acquired their interpretations.

I express myself mainly through the practice of embroidery, and at this stage, I feel more familiar with fabric, felt, thread, knitting wool, pillow filling and touch paper. For this reason, through the observation of my work, I find connections and relationships with Soft Sculpture.